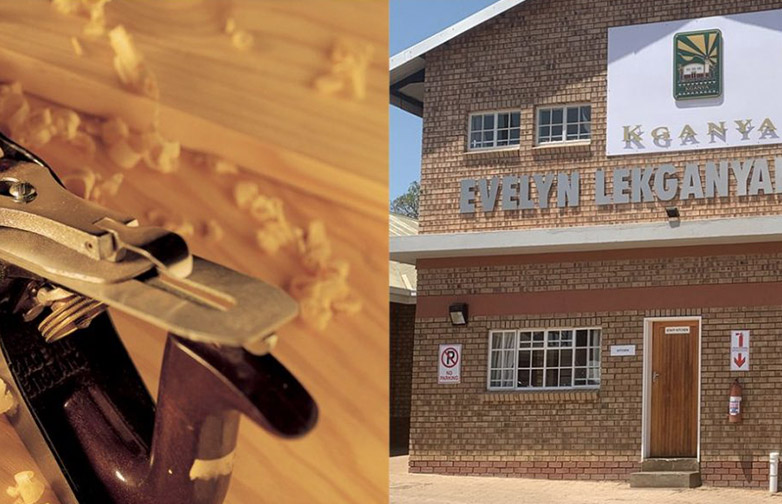 This company implements and maintains various community-based projects, as directed by the Kganya Benefits Fund Trust.
Kganya helps uplift the ZCC Community by using some of its members' monthly contributions for the following:
Basic Skills Training - This training is offered to selected members of Kganya, per district, per year at no charge. These include skills such as catering, sewing, bricklaying/plastering, carpentry, welding and auto maintenance. A basic course on business management is also acquired. This assists the trainees to start up their own businesses or seek employment. So far over 10,000 members have benefitted from this project.

Winter Enrichment School - This project is for grade 10-12 learners during the Winter and Spring holidays with the aim of assisting learners achieve their best grades on their academics. Learners need to apply for this benefit as it is offered on a first-come-first-served basis. The programme focuses on Mathematics and Physical Science for all grades and Commerce subjects for grade 12 leaners.

The Evelyn Lekganyane Clinic at Boyne - This is the only clinic in the area and supports people from Moria, Boyne and surrounding areas. On average 6,000 people use the clinic every month. An AIDS Outreach programme also runs from here and feeds people.

The Kganya Business Centre at Moria - Church members can do ATM banking when they attend Moria. All admin problems or questions can be addressed 24-hours a day at the Business Centre, during Conference times and when members are visiting Moria.

Fleet of Kganya Burial Trailers – On request and free of charge, members may benefit from the use of a trailer packed with chairs, pots and a tent.

Leeto la Moria - For only R5 per year, Kganya members get a 50% discount on a return bus ticket to Moria AND 1 free meal at each of the conferences in Easter, September and December, first come-first served (South Africa only).

Lekgotla la Moruti Good Health Assessment – This benefit is specifically focused on the Church Committees, Moria Staff, and Church Youth Committees. This benefit allows such members to check their health free of charge once a year at any participating clinic pharmacy. The screenings check for High Blood Pressure, Sugar Diabetes, Prostate (males 40 years and over), Cholesterol, BMI (Body Mass Index) and HIV/AIDS. The aim is to empower the recipients and allow them to take personal control of their health (South Africa only).