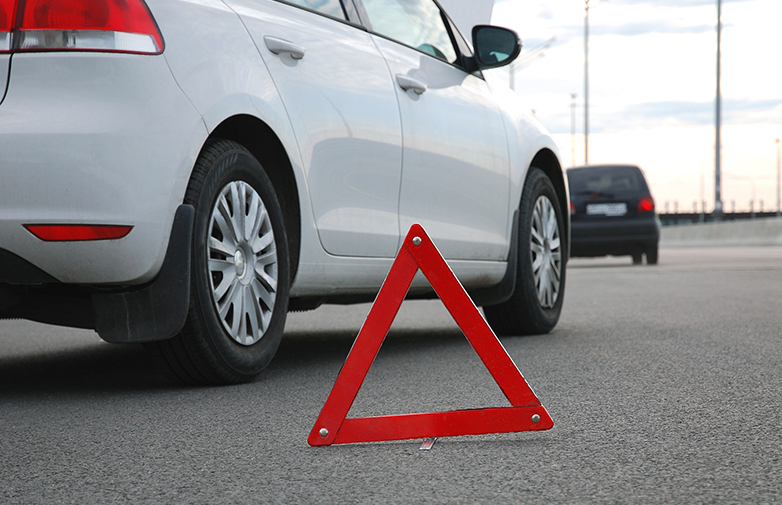 Kganya Koloi is underwritten by Centriq Insurance Company Limited ("Centriq")
a licensed non-life insurer and authorised Financial Services Provider (FSP 3417)
All of the information presented below is provided for information purposes only. Policyholders should read the Policy wording contained in their Policy Book very carefully in order to understand the terms, conditions and exclusions relating to the Policy. In the event of uncertainty, please feel free to phone the Kganya Helpline 0800 000 538.
WHAT IS KGANYA KOLOI?:
Insurance that covers the motor Vehicle of a ZCC member who is a Policyholder, up to a maximum of R60 000.
The Market Value and Sum Insured of the Vehicle are determined at the start of cover and remain the same for as long as monthly Premiums are paid.
Only one Vehicle per Policy can be insured.
Kganya Koloi also provides accidental death and permanent disability cover to the Policyholder and any passengers travelling in the insured Vehicle at the time of an accident.
The Kganya Koloi Policy is only made available to ZCC members in good standing.
The Policy is underwritten by Centriq Insurance Company Limited.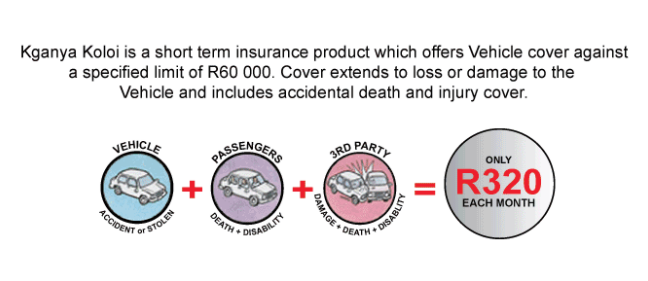 HOW DO I APPLY FOR KGANYA KOLOI?
You must be in good standing with ZCC before you can join Kganya Koloi.
You must then read the Kganya Koloi Summary Terms and Conditions, available at your Church Branch, prior to completing the Policy application form. This will ensure that you have a clear understanding of all covers and limitations applicable to the Policy and will assist you in deciding whether this product is suitable for you.
Kganya Koloi application forms are then also obtainable from your Church Branch should you decide to proceed with applying for this Policy.
If you are uncertain if your vehicle would meet the required criteria of the Policy you may contact us on 0800 000 538 for validation prior to completing the application form.
Kganya Koloi Premiums are paid at your Church Branch every month. Please ensure that you pay your Kganya Koloi Premiums every month to stay protected.
You must always make certain that the Official at your Church Branch sticks a receipt into your Kganya Koloi Policy Book when you have paid.
HOW DO I CLAIM?
Phone Kganya Insurance Administrators (Pty) Ltd (RF) on 0800 000 538 between 8:00am and 4:30pm, Mondays to Fridays, and tell them what happened. The consultant will advise you on how to deal with your claim.
It is very important that you take photographs of your damaged vehicle, as soon as possible after the incident and before your Vehicle has been removed from the scene of the accident.
You must report any incident involving your Vehicle to the South African Police within 48 hours of it occurring. After you report the accident, please get an Accident Report number from the SAPS station where you reported the incident.
Please always get 2 comparative quotes to repair or replace the stolen or damaged Vehicle. We might ask you for more quotations if we find the amounts you are claiming seem too high. The quotations from the repairer must clearly show what caused the damage to the Vehicle you are claiming for, what the damage is and if the Vehicle can be repaired or not.
In the case of an accidental death claim, you must obtain a death certificate.
In the case of a permanent disability claim, please make sure that the injury that is being claimed for is a permanent disability and not an injury that will eventually heal. Please note that only specified disabilities qualify for cover.
Thereafter, please visit your Church Branch Committee and get a claim form. They will help you to complete the document as required.
Please ensure that your claim form is then handed over to a Kganya Service Centre Manager at your nearest Kganya Service Centre. Alternatively, you may email your claim directly to claimsps@kganya.co.za for prompt processing.